As a budding actress, I undertook a project about 'Hamlet', and its relevance to a modern day audience. It was the perfect excuse for me to try and interview some of my acting heroes: Derek Jacobi, Michael Pennington, Jonathan Price and the late, great Alec Guinness.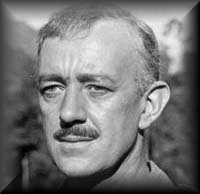 It was all great fun and academically sound, however, it was the personal response from Alec Guinness that struck me with an unforgettably profound chord.  He said to me that the play needed "… to be rescued from scholars, so that it can be seen and heard, and its full impact felt".   This same principle applies to the study of media.  It is only when students personally take on the challenge of structuring and creating media content, they fully understand and can articulate the processes involved.
This doesn't mean that there is no place for academic analysis.  Students should be helped to think critically about structure, genre, social and historical context, and bias and manipulation.  However, to really understand how media is made and it's potential to influence, nothing beats practical experience.
When Julie Laslett and I set up the Manx Multimedia Centre, our aim was to offer young people structured, practical media training, so as to make them creatively and technically competent.  To achieve this we introduce them to the world or 'culture' of professional media production: the language, the hierarchies, the working practice, and potential career routes.  Our core ethos was for practical, hands-on, creative media experience.
But not everyone can afford enough cameras or editing equipment for everyone!  So the answer here is in the planning.  Given an appropriate assignment and schedule, all students can have a go at creating their own media.  Planing the assignment first, given restricted access to equipment, can actually have a positive creative effect.
The benefits of getting young people using the equipment are two-fold.  Firstly being imaginative and fun; it can focus energy, and encourages communication skills and collaborative work.  Secondly, it tangibly demonstrates how information can be manipulated in order to persuade or influence.  This second point is one that is relevant to students of all ages and at all levels; for at very least, it helps us to become more intelligent consumers.  More than this, it reveals the subtleties and power of editorial control, even on the News!
It's a bit of a 'chicken and egg' conundrum.  Should we start with introducing our students to media through academic analysis, which will inform their practical skills, or throw them in the deep end with a practical assignment first, and then apply critical analysis based on their experience?
As long as teachers set a clear and manageable brief, and give students a simple introduction explaining what they need to know in order to carry out the clear task, students will learn much about media-making, through their own practical experience.  No doubt they will make all sorts of errors, structurally and technically, but this will only serve to increase their curiosity and understanding of what it takes to create a good media project.  They can feed–back their experiences into academic study with a greater awareness of 'why' and 'how' certain rules apply, and 'why' and 'how' they can improve upon their own media production in the future.
So let's put our trust in the wise words of Sir Alec Guinness, and allow young people to learn and benefit from hands-on, media making experience, so that they can see, hear and feel "its full impact."