Production & Artistic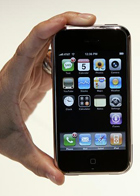 Young people today are technology savvy. Give them a new digital gadget and they are quickly pressing every button to find out how it works.  Mobile phones, the Internet, cameras and mp3 players, they are all an every day part of their social lives and communication experience.
However, the media technology used in the classroom cannot risk being used as a fashion accessory or toy; it is far too limited a resource, funded by hard-won and often limited budgets.  Therefore, one of the first things any student needs to learn is that 'Content Is King'.
Although we want students to use the creative technology, we need to ensure that they are doing so with due care and a sense of real purpose.  This is where those of us who might not be in the first flush of youth, and who weren't chewing on a Nokia in our pram, can take back the high ground regarding technology when it comes to planning how that technology is best used.
In English lessons we are taught from an early age to structure our written work with a clear beginning, middle and end.  To degree, the same is true for media content.  So how can we help structure content and approach each assignment with a more professional media-makers sense of purpose that covers sight and sound?
The first point to be considered, is who are the target audience?  Identifying the audience – children, parents, the elderly – will inform the tone, language, pace, context and structure of a programme's content.  And how is the programme going to be experienced by the audience?  By listening on radio?  Watched on a TV, online on a small computer screen or from a DVD on a large screen via a projector?  Knowing how your audience are going to experience your programme will inform and shape how you present your content. It sounds so obvious, but many students totally overlook the content in their eagerness to crack on and start playing with the technology.
The media students need to ask themselves – what is the purpose of the programme?  It is to inform, entertain or persuade?  It might be a combination, though one key objective usually dominates the brief.
All are important in structuring the programme content, so that it has a coherent beginning, middle and end.  Whether students are making a pop video, a documentary, a news report or drama, they are always telling a story. This doesn't mean fiction, it means a clearly structured narrative that guides the audience through the content and sustains their interest.
The beginning should introduce the programme subject and implicitly explain the purpose of the programme.  The middle section should explore the issues, events, arguments and characters that drive the interest in the subject matter.  Finally the end should conclude the programme with an answer revealed or a reflection on what has been discovered throughout the journey of the story.
Students should always know the structure of their media story and what they are going to need to create or capture, before they get their hands on the technology.  The current obsession with Reality TV may suggest that grabbing what you can, 'on the fly' style of programme making, gives an immediacy and freshness.  However, it also gives the editor the long and arduous task of sorting through the masses of material to try and assemble a coherent programme.
Planning and structuring will not only save you time and effort, but give the students project work clarity.  Students will need less time with the equipment and not waste time trying to assemble a collection of badly shot material with no real structure or purpose. Structuring content is vitally important and leads to a more focused and effective media project.
As a budding actress, I undertook a project about 'Hamlet', and its relevance to a modern day audience. It was the perfect excuse for me to try and interview some of my acting heroes: Derek Jacobi, Michael Pennington, Jonathan Price and the late, great Alec Guinness.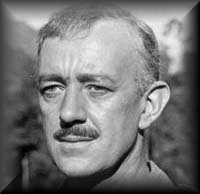 It was all great fun and academically sound, however, it was the personal response from Alec Guinness that struck me with an unforgettably profound chord.  He said to me that the play needed "… to be rescued from scholars, so that it can be seen and heard, and its full impact felt".   This same principle applies to the study of media.  It is only when students personally take on the challenge of structuring and creating media content, they fully understand and can articulate the processes involved.
This doesn't mean that there is no place for academic analysis.  Students should be helped to think critically about structure, genre, social and historical context, and bias and manipulation.  However, to really understand how media is made and it's potential to influence, nothing beats practical experience.
When Julie Laslett and I set up the Manx Multimedia Centre, our aim was to offer young people structured, practical media training, so as to make them creatively and technically competent.  To achieve this we introduce them to the world or 'culture' of professional media production: the language, the hierarchies, the working practice, and potential career routes.  Our core ethos was for practical, hands-on, creative media experience.
But not everyone can afford enough cameras or editing equipment for everyone!  So the answer here is in the planning.  Given an appropriate assignment and schedule, all students can have a go at creating their own media.  Planing the assignment first, given restricted access to equipment, can actually have a positive creative effect.
The benefits of getting young people using the equipment are two-fold.  Firstly being imaginative and fun; it can focus energy, and encourages communication skills and collaborative work.  Secondly, it tangibly demonstrates how information can be manipulated in order to persuade or influence.  This second point is one that is relevant to students of all ages and at all levels; for at very least, it helps us to become more intelligent consumers.  More than this, it reveals the subtleties and power of editorial control, even on the News!
It's a bit of a 'chicken and egg' conundrum.  Should we start with introducing our students to media through academic analysis, which will inform their practical skills, or throw them in the deep end with a practical assignment first, and then apply critical analysis based on their experience?
As long as teachers set a clear and manageable brief, and give students a simple introduction explaining what they need to know in order to carry out the clear task, students will learn much about media-making, through their own practical experience.  No doubt they will make all sorts of errors, structurally and technically, but this will only serve to increase their curiosity and understanding of what it takes to create a good media project.  They can feed–back their experiences into academic study with a greater awareness of 'why' and 'how' certain rules apply, and 'why' and 'how' they can improve upon their own media production in the future.
So let's put our trust in the wise words of Sir Alec Guinness, and allow young people to learn and benefit from hands-on, media making experience, so that they can see, hear and feel "its full impact."
Click the U-tube movie 'Play' button, it only lasts 20 seconds!
 There is no doubt, even with a tiny screen with poor definition and pathetic sound, the well produced content of this clip did its job - hopefully it made you smile a little!
The plot of the piece had been well thought out and story boarded, the setting well chosen and artistically composed, the scripted words minimal yet effective, the acting good and well directed, the editing expertly done creating a piece with brilliant artistic timing!    It's an advert that fulfills its purpose - to inform, communicate, entertainment and most importantly be memorable – hang on!!!, isn't that exactly what you want your students project work to be?

'Content is King' means that without original, artistic and desirable creative content, be that text, story line, acting, graphics, or video - any media project is going to fall short of appeal, interest and pure entertainment, regardless of factors like technical quality - no matter how good that quality might be.
The artistic input to any multimedia is paramount. Planning layouts and composition (2D or 3D) is a creative art. Getting the words correct and making them interesting takes a journalistic skill so the story flows, whether that be the written or spoken word. Turning those words into a visual script and story boarding, making those words come visually alive, is a stretch of the artistic imagination.
So if "Content is King", is "Kingship" difficult is achieve? The likes of U-tube and other 'User-Generated' content seems to imply that "Anyone can do it". But you only have to look at the most successful clips to see that the quality of content of those clips is high, whether that be gained by a professional approach or by accident - i.e. they just happened to be in the right place at the right time!
In the end artist talent will shine through poor technical quality, it's something that can be seen, like noticing the developing talent of a young student through a rebellious teenager!
So can we state "Technical quality isn't important, it doesn't affect the content or restrict its expression?".  What do you think?
There is absolutely no doubt that content can over come poor quality, where as high quality cannot necessarily overcome bad content.